Advanced toolset for mixing and mastering, iZotope "Mix & Master Bundle Advanced" is released.
Intro price 24% OFF.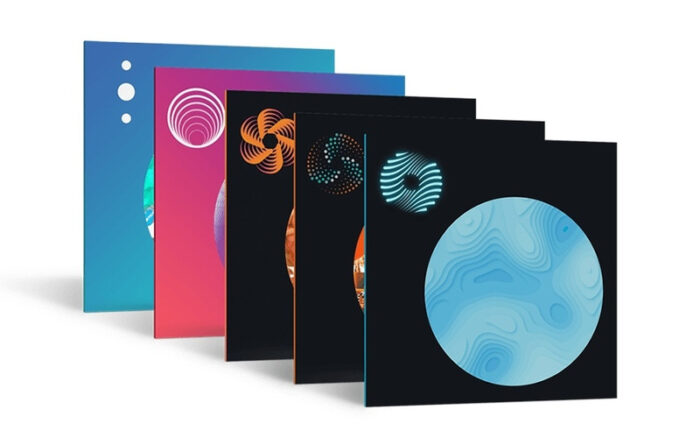 Your Advanced Toolset for Mixing and Mastering
iZotope's Mix & Master Bundle Advanced streamlines your mixing and mastering into one, fluid, interconnected workflow using the most advanced tools that talk to each other.
Save time using AI-powered plug-ins to easily achieve an exciting starting point for your reverb, level balance, instruments, and vocals, and get a professional, polished sound for the final product.
Efficiently tackle any track with the tools needed to clean up low end, sculpt your audio, smooth out harsh frequencies, intuitively design unique spaces for reverb, and more.
Ozone 11 Advanced
The Future of Mastering
Craft the perfect listening experience with Ozone 11 Advanced, the ultimate collection of mastering tools.
Whether you're putting the finishing touches on the next chart-topping hit or producing your first song, Ozone 11 Advanced delivers cutting-edge processing and AI-powered workflows.
Effortlessly make your tracks release-ready and unlock the full potential of your productions.
Nectar 4 Advanced
Let Your Vocals Shine
Mix, produce, and design vocals effortlessly with Nectar 4 Advanced.
Achieve consistent and well-balanced vocals with the Auto-Level Module, easily create vocal layers with the Voices Module, add artificial background singers with the Backer Module, and make impactful edits through Vocal Assistant's intuitive interface.
Plus, dive into a suite of powerful plugins for complete control over your vocal sound. Take your vocal productions to the next level with Nectar 4 Advanced.
Neutron 4
Modern. Intelligent. Your complete mixing suite.
Mix smarter and faster with iZotope's Neutron 4, your complete suite for crafting a professional mix. Sculpt sounds seamless while staying in your flow. Mix in the moment.
Neoverb
From the minds behind Ozone and Nectar, and powered by legendary Exponential Audio technology, iZotope Neoverb is the most intelligent reverb plug-in for music producers.
Neoverb gets you to an exciting starting point with a new Reverb Assistant that guides you through settings with a simple four-click process.
Create exactly the space you want for vocal and instrument tracks using an intuitive Blend Pad to mix rooms, plates, chambers, and more.
Shape and tame reverb using intelligent Pre and Post EQs that listen to your audio and make suggestions, helping you add depth while retaining clarity in your mix.
Whether you're a new producer honing your craft, or a veteran on your latest project, with iZotope Neoverb, you can focus on creativity and leave the trial-and-error behind.
Tonal Balance Control 2
Get decades of mastering expertise in your next session with Tonal Balance Control 2, a plug-in that helps you overcome your listening environment and make the best decisions to achieve a balanced mix.
See the balance of frequencies in your track and compare it to 12 different genre targets based on thousands of professional masters, or upload your own audio file to compare to a unique custom curve.
Control EQ and gain of other compatible iZotope plugins without leaving Tonal Balance Control 2.
Whether you need a quick confidence check on a mix or are struggling to perfect your final master, Tonal Balance Control 2 is essential for any project.
Regular price $548.9 on sale for only $416.9.
Related sales