Collection of six awe-inspiring libraries custom designed, Fallout Music "Anniversary Bundle" is 78% OFF.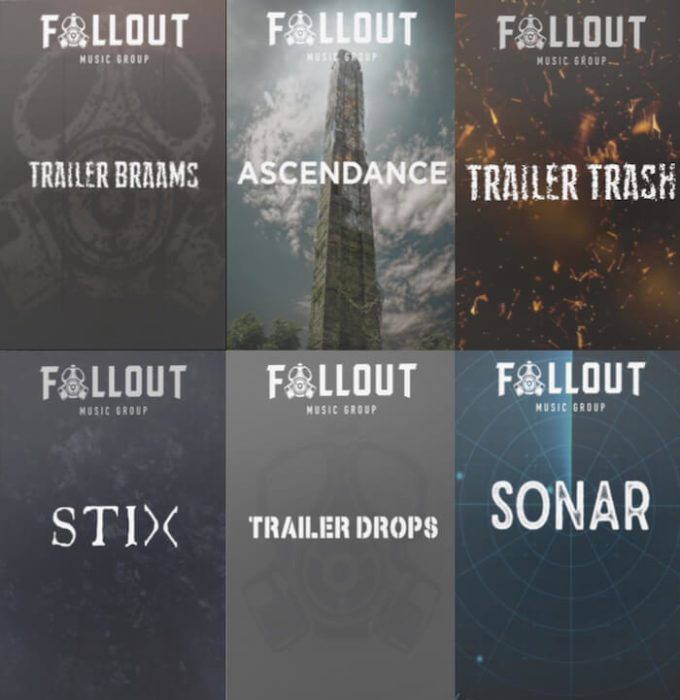 Six different sound library bundles.
Ascendance Risers
Sonar – Trailer Pings & Signatures
Stix
Trailer Braams
Trailer Drops
Trailer Trash – Cinematic Metals
Ascendance Risers
The ultimate riser creation tool that combines live strings, designed synths and curated organic recordings.
Create your own three-layer blend of over 170 custom sources with 4, 8, and 16 bar rises synchronized to tempo, allowing you to create your own three-layer blend.
Stix
It includes playable percussion instruments with bundles of twigs and sticks in various sizes, FX booms and pings made from the same organic content, and strange and beautifully deformed loops in a simple, easy-to-use interface.
Sonar
Designed synths and curated organic recordings meet to make the ultimate ping & signature creation tool.
Create your own 3-layer blend of nearly 70 different custom sources with various FX and wet/dry options.
Trailer Braams
Live low brass recordings meet massive low synths in this beast of an instrument.
Create huge trailer braams, low basses and wicked stabs, customized to your liking.
Trailer Drops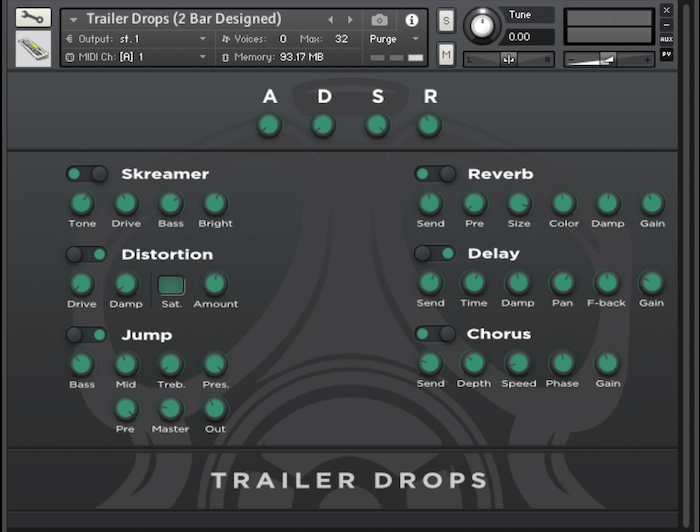 A hand-crafted selection of synth-based drops ready for your next cinematic masterpiece.
Includes 1 beat, 2 beat, 1 bar and 2 bar drops with multiple variations of each drop.
Each and every drop has been recorded with 6 variations, available via keyswitch.
Trailer Trash
The new artist series instruments will each highlight one of Fallout Music Group's composer/sound designers, where they will create most or all of the samples on their own.
Recorded exclusively from a giant, rusty, metal dump trailer (half full of rubbish), Trailer Trash brings a new type of metal sound for your compositions.
Whether you are creating TV production cues or massive trailer instrumentals, Trailer Trash will have a lot to offer.
These are the six sound library bundles. The total number of sound sources is over 850,000.
Libraries require the FULL Retail version of Kontakt 5.8 or above (NOT compatible with the free Kontakt Player).
Regular price $197.35 on sale for only $44.23.