A true stereo convolution reverb/processor plugin, AudioThing "Fog Convolver 2" is 65% OFF.
Fog Convolver 2 is a true stereo convolution reverb/processor plugin.
This new version has been rewritten and redesigned from scratch, and now features modulation, effects, an impulse response generator, and a lot of improvements.
You can now load 2 separate impulse responses (or one true stereo/quad channel impulse response) and have separate or linked controls for both.
There are 5 different routing modes to arrange the impulses: single, serial, parallel, parallel mix, and true stereo.
Each impulse can have 2 LFOs, with 10 waveforms and 18 destinations, one dedicated multi-mode filter (with pre, IR, or post modes), and a 5-band graphic EQ.
Fog Convolver features 8 factory banks with more than 660 impulse responses made from spaces, analog and digital equipment, organic sources, and more.
Easy Drag and Drop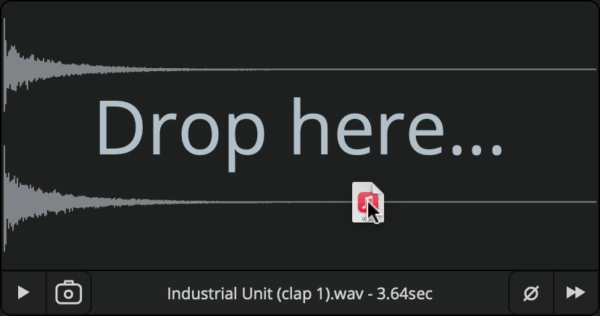 You can easily load any audio file (WAV or AIFF) into Fog Convolver with a simple Drag and Drop, or by using the built-in browser. If you drag two files, they will be assigned to IR1 and IR2.
True Stereo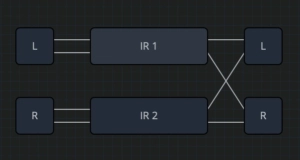 True Stereo impulses are usually recorded simultaneously to capture a better stereo image, but you can also use two unrelated IRs to create experimental stereo reverbs.
Impulse Generator

If you don't want to use any previous impulse responses or samples, you can use the built-in impulse response generator to create your own artificial spaces.
Lightweight Real-Time Convolution Engine
5 Modes including True Stereo
Dual IR Engine with Parameter Link
4 LFOs with multiple destinations
2 Multi-mode Filters
Chorus, Phaser, Compressor, Waveshaper
Impulse Response Generator
Preset Browser with customizable categories, tags, ratings, …
660 Impulse Responses
Resizable Window
Preset system with randomizer
Regular price $75.9 on sale for only $49.34.