Which offers a dynamic and responsive sound shaping experience, Excite Audio "Motion: Harmonic Lite" is 50% OFF.
Ignite Your Creative Flow
Motion: Harmonic opens up new frontiers in distortion, filtering and bitcrushing, placing you at the centre of a dynamic and responsive sound-shaping experience.
Transform loops into evolving phrases.
Produce expressive filter sweeps for tension.
Distort drum hits with unique character.
Enhance harmonics of 808's, kicks, and basses.
Create morphing textures and atmospheres.
Energize guitar and synth melodies.
Add movement and rhythm to pads.
Experiment with sound design using your mouse.
Visualize audio with the 3D reactive object.
The Hexagon: Reactive Animation
Improving upon the concept of the traditional XY pad with new dimensions, the hexagonal control area is first-and-foremost in Motion: Harmonic, allowing its six macro sliders to be pushed and pulled together, in a reactive and creative way.
Reactive 3D Visualiser
6 Macro Sliders
Magnetic Cursor control
Input/Output Gain controls
Safety Limiter toggle
Global Bypass
75 Presets

35 Dual Presets
30 FX & Mapping Presets
10 Path & Cursor Presets
Version Comparison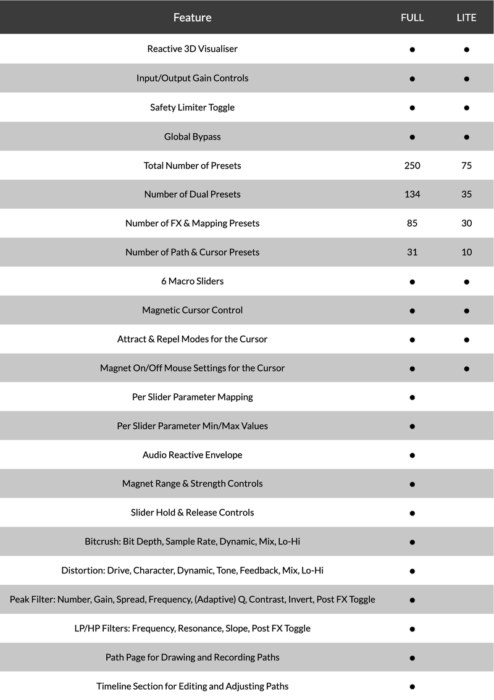 Regular price $64.9 on sale for only $31.9.