A plugin with 550 types chord presets, Loopmasters "KHORDS" is 50% OFF.
The presets are quite rich and adapted to various genres. It has a two-oscillator structure, with "CHORD LAYER" chords in the upper row and "NOTE LAYER" single notes in the lower row.
You can also specify a chord or a single note for both.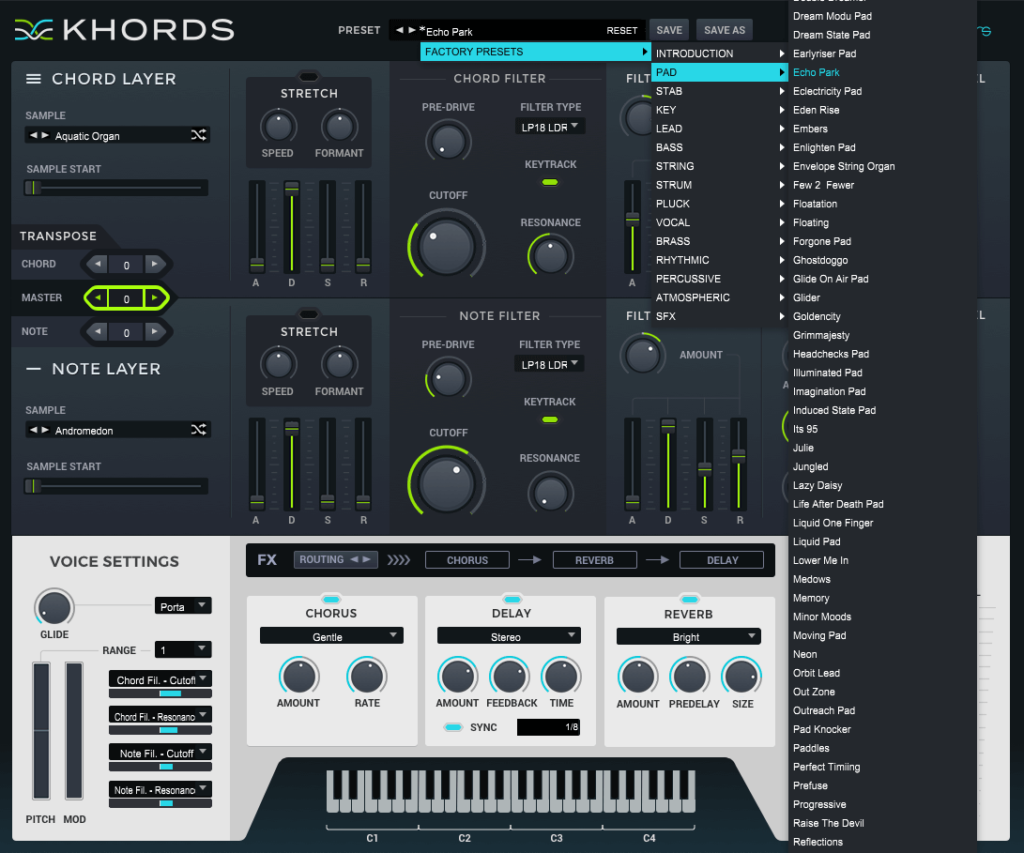 For each oscillator, it is possible to select a waveform from categories divided into major, minor, and monotone.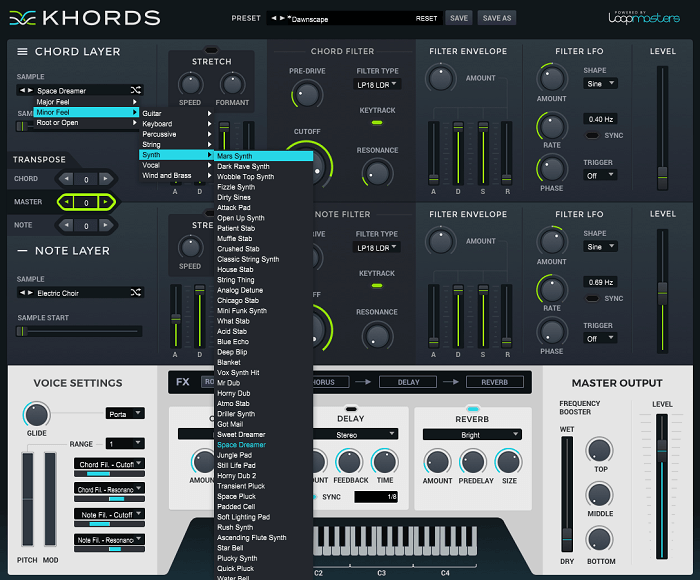 You can adjust the transpose, pitch, time stretching, etc. to fit in with the music. Twelve filters are also included. The effects include chorus, delay, and reverb, which can be changed routinely. There are many ready-to-use presets, so you can get inspiration from the original waveform as a starting point.
The operation is light and the interface is well designed, so if you have some knowledge of synths, you can use it intuitively without looking at the manual. The sound is very versatile and familiar.
It's a cheat plug-in, depending on how you use it, because the code is so complete that it can be made to sound like a piece of music just by matching it to the rhythm track.
Choose from 315 inspirational chord and note samples
550 diverse presets to get you started
Determine your feel with Major, Minor and Root/Open categories
Timestretch & Shift formants to change a sample's character
Randomise samples within the same category to keep major/minor feel
Chord samples re-pitch up and down the keyboard for a classic sampling feel
12 types of filter with Pre-Drive, Resonance and Key Tracking
Filter ADSR Envelope and Filter LFO with Amount, Rate, Shape, Phase and Trigger
Six Chorus algorithms, three Delay types and six Reverb environments
Set four Mod Wheel destinations from a comprehensive list of choices
Regular price $89 on sale for only $45.